Faiella Financial Group offers a variety of Travel Insurance Plan Options through both Manulife Financial and Destination Travel for Travelling Canadians, Visitors to Canada and International Students studying in Canada.
Depending on which product you require; a travel insurance plan can protect you and your family members when they become sick or injured while travelling or even if baggage is lost or if you are forced to cancel your trip.
Did you know there are gaps in the coverage provided to Canadians offered through their Provincial and Territorial Health Insurance Plans? This may leave you considerably "out of pocket" under certain conditions when travelling out of Province but still within Canada.
Whether travelling by plane, train or automobile; whether travel is for business or for pleasure; even if you are just crossing the border into United States for a weekend shopping trip or travelling to visit your family in another Province……purchasing the proper Travel Insurance is a smart idea!
For more information on the various products available to suit your needs and even to apply for your coverage please clink on either of the links below where all plan information is readily available so that you can proceed to apply online.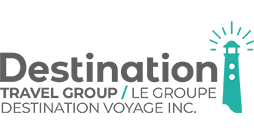 Please also do not hesitate to contact any member of our Team at Faiella Financial Group for any further information on Travel Coverage.